The History of Zuiryuji-temple
Kokozan Zuiryuji enshrines Toshinaga Maeda, who was the second Head of Kaga Domain.
Zuiryuji was built in the middle of the 17th century by the order of Toshitsune Maeda, who was the third Head of Kaga Domain to mourn Toshinaga Maeda.
The third Head Toshitsune, brother-in-law and the adopted child of Toshinaga, felt a deep gratitude. This is the main reason for him to build Zuiryuji.
The sect of Zuiryuji is Soto-shu of Zen sect.
Its architecture is typical of that found in Zen Buddhist temples. The Sanmon gate, Butsuden Main Hall and Hatto Lecture Hall are all designated as national Treasures of Japan.
For the construction of Zuiryuji, it took about 20 years, and completed in 1663 at 50th anniversary of Toshinaga's death.
The original temple site was 0.12km squares, 29.4 areas, almost as large as three ballparks, and was surrounded by double moats and double walls. Now, no moats and walls are there, and the current temple area is only 20% than that of the original.
In 1997, three buildings, Sanmon-gate, Butsuden and Hatto have been designated as national treasures. Other five buildings, Somon-gate (main entrance), Zendo, Oguri, Kairo and Daisado have been designated as national important cultural properties. The style and pattern of Zuiryuji buildings were highly evaluated as a typical Zen sect temple style architecture in the 17th century. This is one of the main reasons for being designated as national treasure.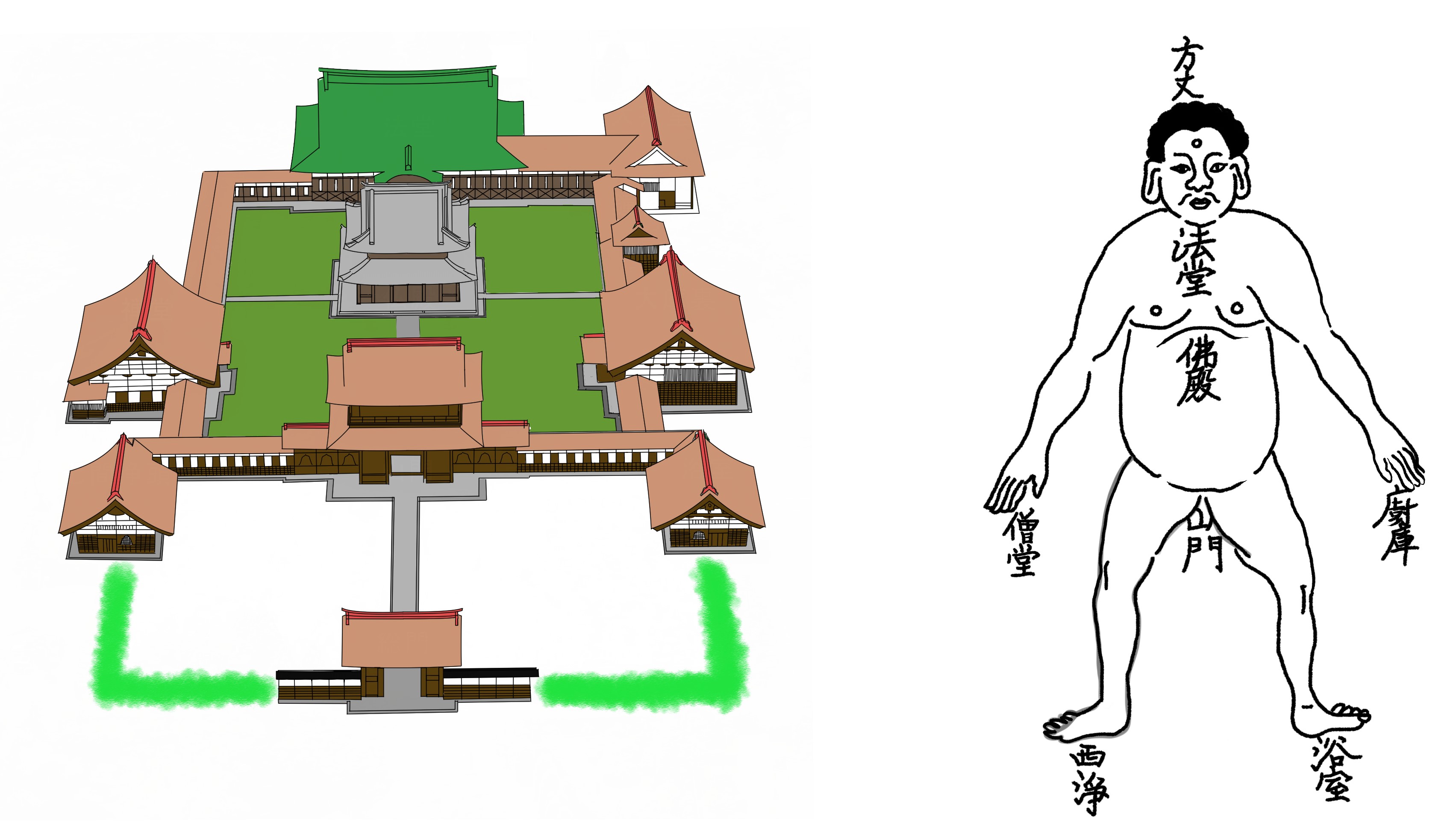 Zuiryuji has seven garans, such as Sanmon-gate, Butsuden, Hatto, Zendo, Oguri, toilet and bath room. "Somon-gate", "Sanmon-gate", "Butsuden" and "Hatto" are aligned to the center; "Zendo" and "Oguri" are arranged symmetrically to this line; "Sanmon-gate", "Butsuden", "Hatto", "Zendo", "Oguri", "toilet" and "bath room" are connected in "Kairo" (corridors).
This temple architecture of Zen Buddhism was introduced in the 13th century from China.
The Master carpenter for Zuiryuji is one of the greatest and talented craftsman, and the reliable / trusted master for the landowner.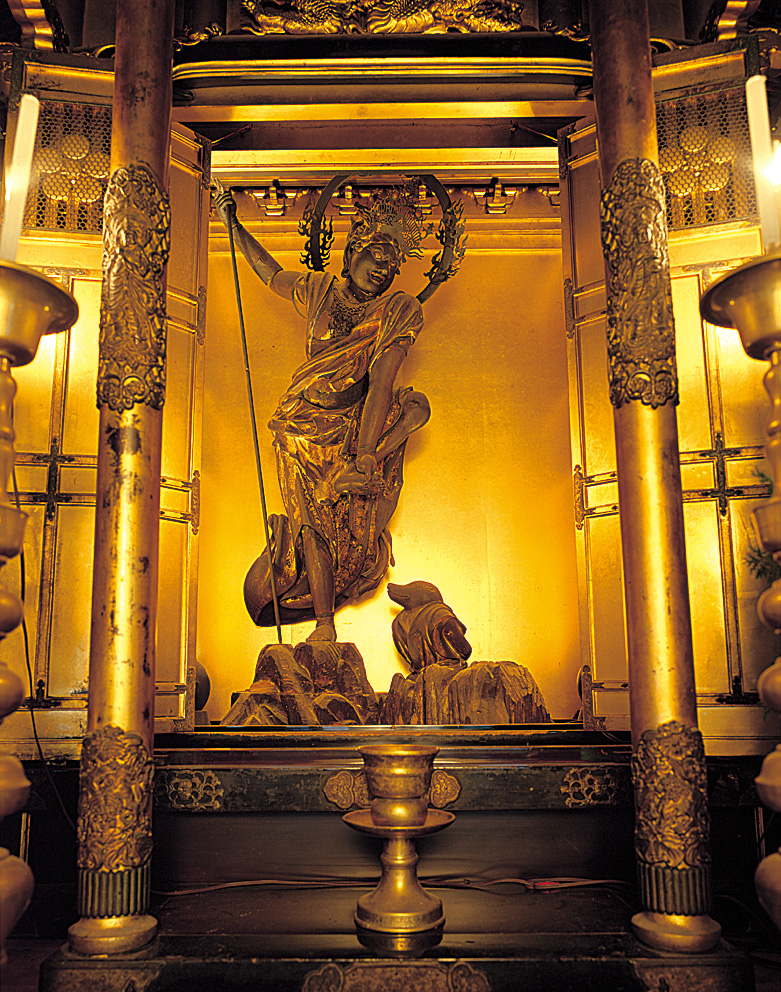 [Photo of Ususama-myouo]
This is Ususama-myouo, who is the Guardian for the restroom. Ususama-myouo in Zuiryuji also had been dedicated in the restroom. However, since the restroom was burned down in a fire about 250 years ago, this Guardian is dedicated in "Hatto". Prefectural designated important cultural propertyPhoto of Idaten-ritsuzo]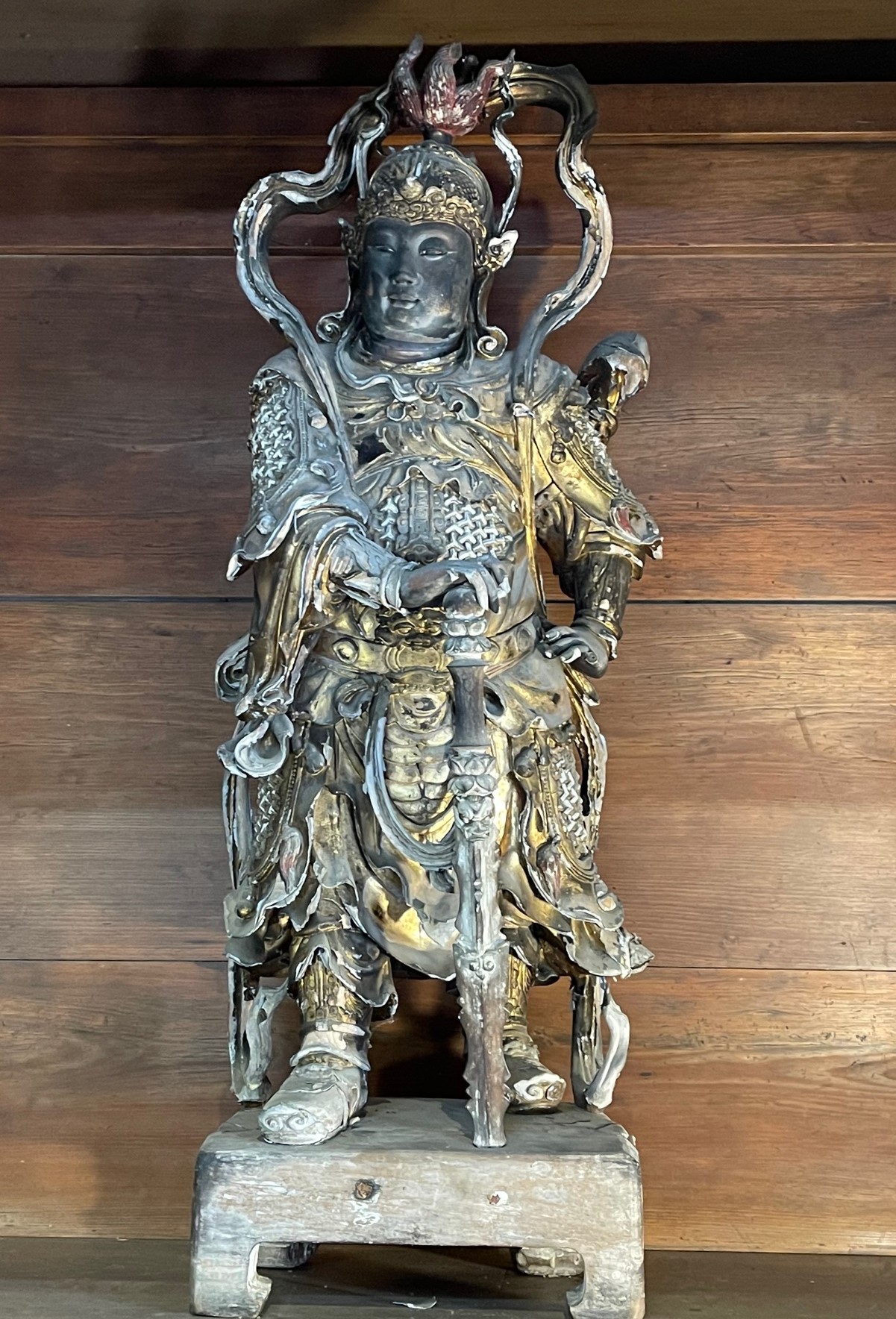 [Photo of Idaten-ritsuzo]
Idaten-ritsuzo, who is also the Guardian for Buddhism protection, is dedicated in Oguri (kitchen). As Idaten-ritsuzo runs very fast, the mission of Idaten-ritsuzo is to collect foods for Buddha around the world.
Visiting hours
9:00am to 4:30pm (gate closing time) Winter time, December 10 to January 31, gate closing time is 4:00pm
Administration fee (Yen)
|   | Individual | Group |
| --- | --- | --- |
| Adult | 500 | 400 |
| Junior & High school | 200 | 150 |
| Elementary school | 100 | 70 |
*Group: 30 or more visitorsHigh-light points in Zuiryuji-temple